Discussion Starter
·
#1
·
Getting Emotional! Fox Shocks and Walsh A-arm Review....
So all of my parts for my front end finally came in late last week. I hade everything on and ready to go for Sundays Race at Pleasure Valley, in Armaugh, PA.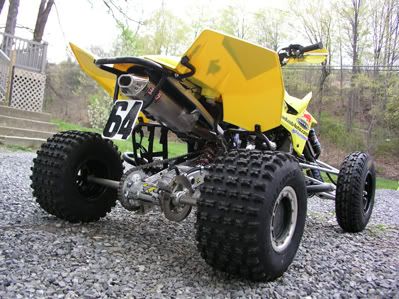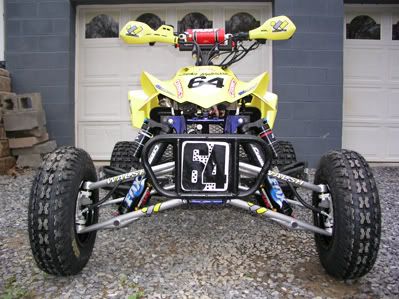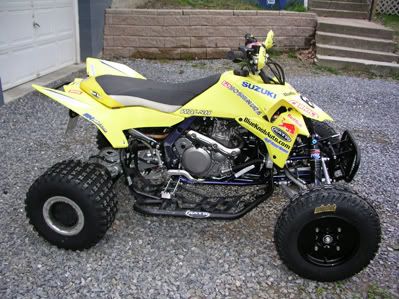 On the way to the race Sunday, a monsoon decided to hit the track, and I have wasted too many enignes in mud races to venture out in that mess.
So today is the first day I got to ride, even though it was on my little track in the middle of the woods. It was still a good chance to test out the shocks, and Walsh Components.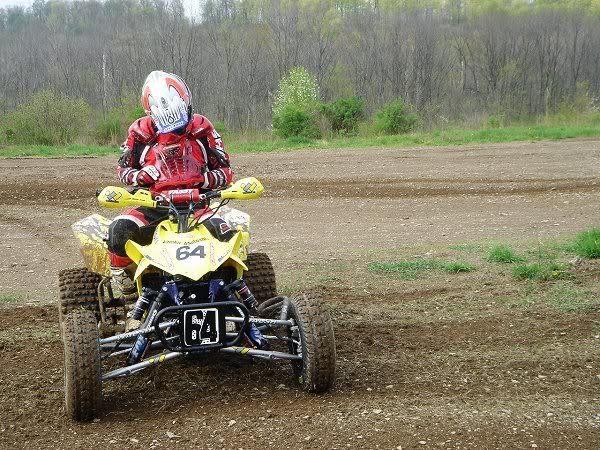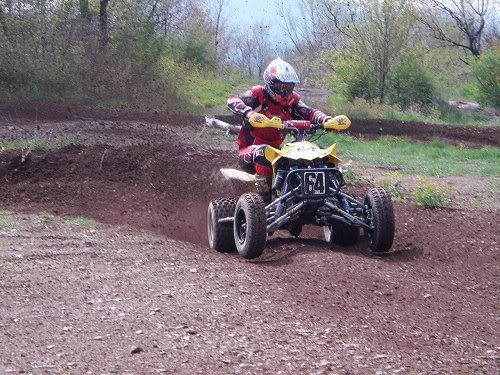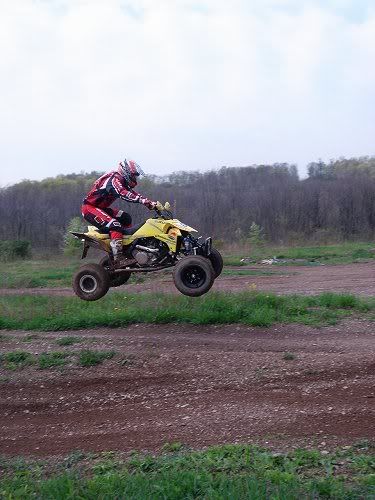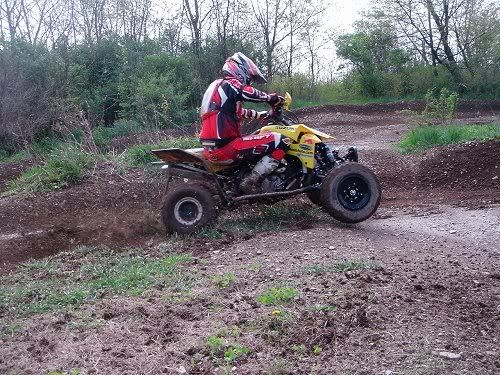 This is my fifth season Racing Motocross, and during those years I have ridden and raced alot ATVs, and quite a few suspension components and chassis manufacturers.
This Fox Walsh LTR is simply the best handling, smoothest riding ATV I have ever ridden. The front shocks are beyond words. They literally feel a soft as a set of Cross country shocks when you push down on them, and they go nearly the whole way to the bottom of the travel. But when the shaft speeds increase the shock stiffens and takes landings very nicely. I just cant believe how plush these things are. Small bumps are non existent, and medium sized hits feel half of their true size.
As for the rear, I am running the Fox Podium with Walsh linkage, and while it isnt quite as nice as the front setup. It is heads and tails above the stock setup. I can Blitz whoops with confidence, and the wheels keep tracking in acelleration bumps. Something the stock rear shock couldnt do worth a crap.
I cant even begin to imagine what this is going to do for my lap times. I am headed to Birch Creek this Weekend for the ATV national, and I will be running four stroke A, and 16-24. I will let everyone know how the quad works. [/img]