Discussion Starter
·
#1
·
Check your valves folks
Many have been asking how to check the valves. I made a guide today to help with this task. I have already taken the plastics off here.
First, take the rubber cap off of the fuel valve. Take a flat blade screwdriver and turn the valve clockwise until it stops which will be closed. Then move the clamp back so you can get the fuel hose to come off. There will be quite a bit of fuel to run out here so I get something to catch the fuel.
Take this return line off.
Take the low fuel sensor connection off.
Unhook this FI connection. To do so, you have to squeeze the grey plastic tabs to let the hose come undone. Kinda tricky the first time. Just be gentle with them so you don't break them.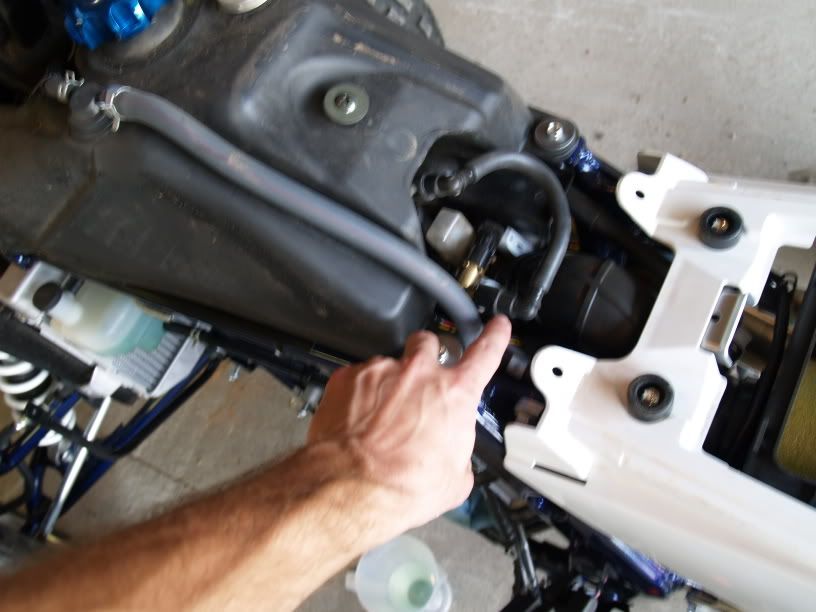 Take off the two bolts holding the tank down and slide the tank out some. Then get to this other FI connection line and take it off.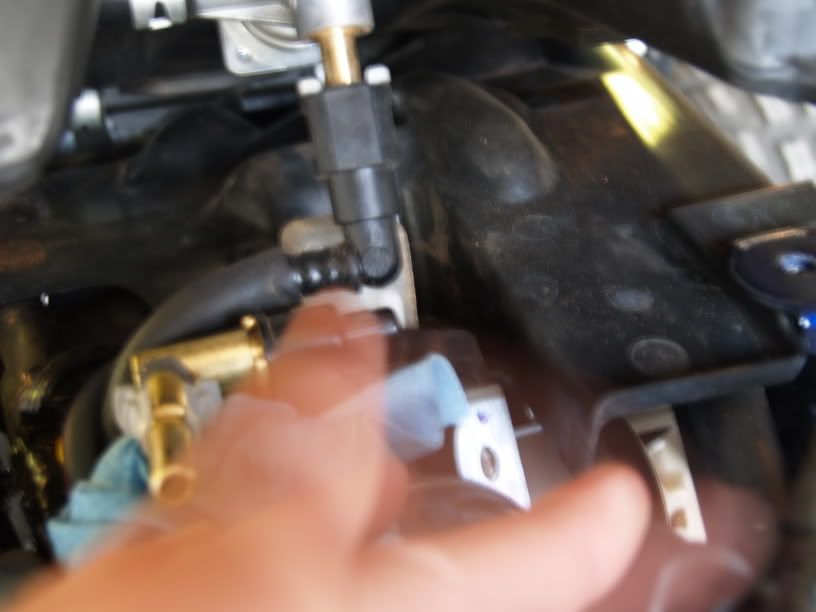 Remove the tank. The fuel valve assembly will come with it and that's what you want. Leave it all connected. You will see this after you remove the tank. Take this black heat cover off and it will expose the cam cover.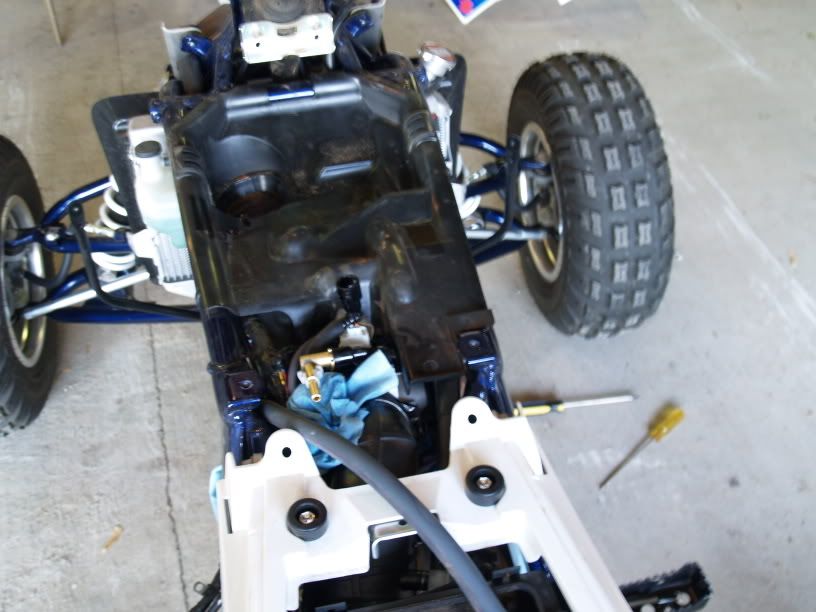 Now remove the hoses from the cam cover and take the cam cover off. Now take out your two inspection cover plugs on the stator cover(I have my stator cover off doing other things, but it is definately not needed). Then set the motor to TDC lining up with the marks on the flywheel. Only turn the motor CCW! The marks should line up on the cams with one mark pointing up and another mark even with the head deck. If the cam marking aren't like I described, you are on the wrong stroke and need to turn the motor over more.
Here is a pic of the cams how they should be.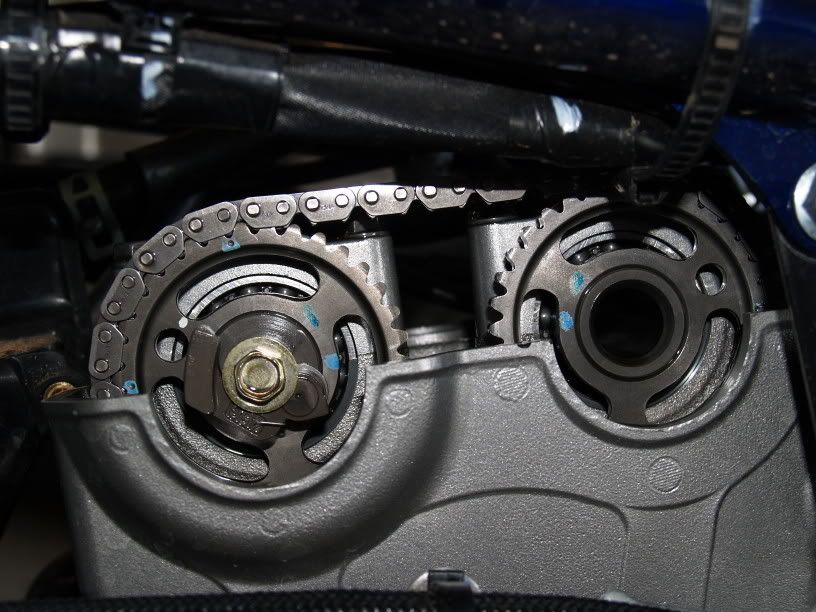 And now I'm checking the clearance on the cams. Use a feeler gauge for this job. Mine did not need adjustment so I didn't pull the cams out.
Valve Clearances
Intake: 0.10-0.20mm (0.0039-0.0079in)
Exhaust: 0.20-0.30mm (0.0079-0.0118in)