well i just got finished building up my ltr's motor and it should be a ripper.
here are some pictures and what i have done to it so far.
day after i brought her home, it just had a cherry bomb, rath Nerf's, blingstar bumper, pro-armour grab bar, and some metal melisha fat bars by pro taper.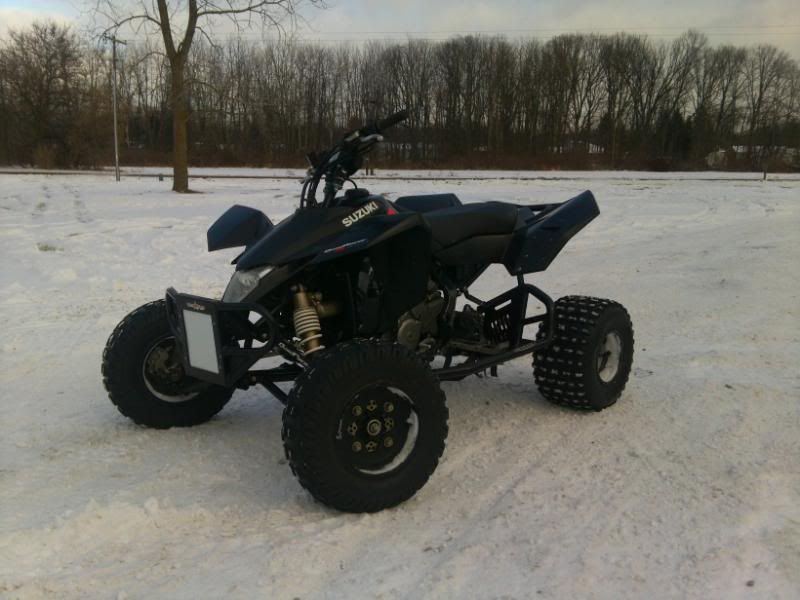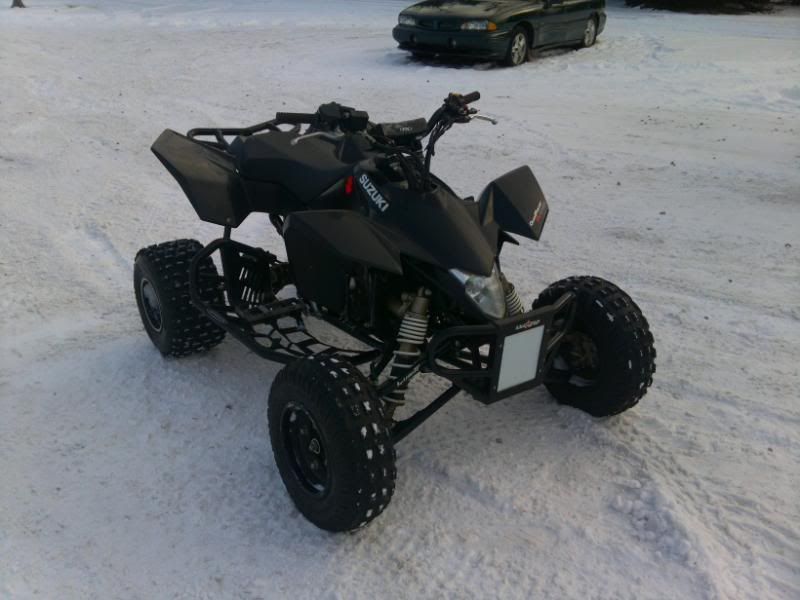 first thing i did was get rid of the head light and put on a quad tech beak, k&n drop in filter with air box mod and a full dasa exhaust. i also bent the stock weak axle and put a g-force in its place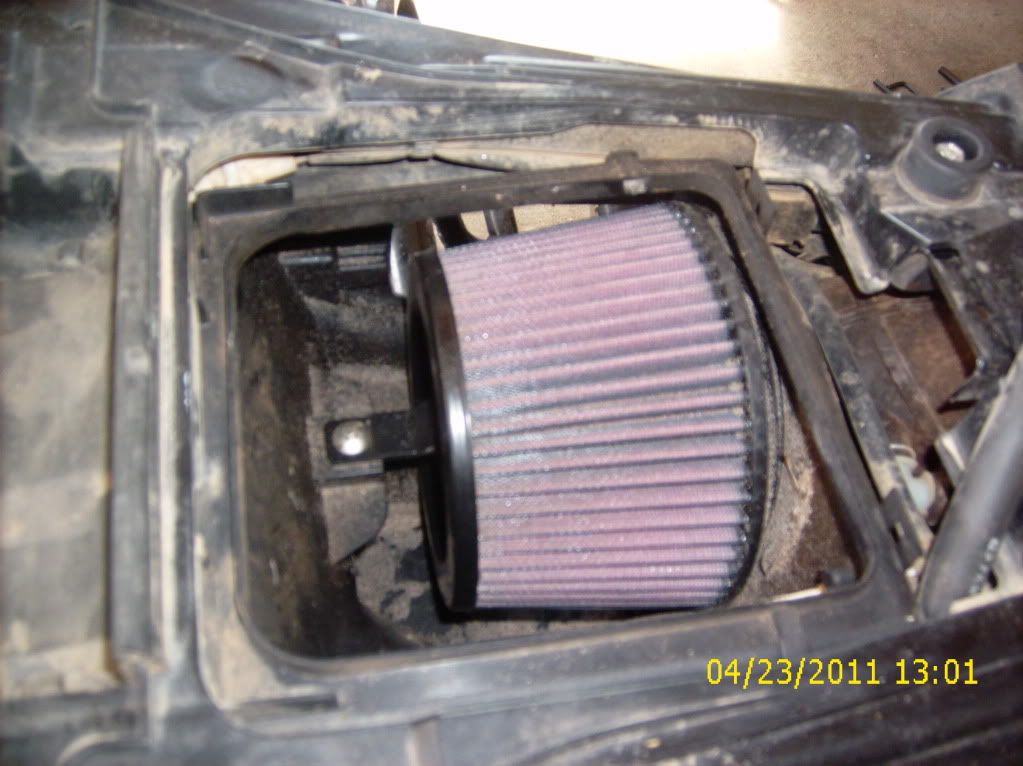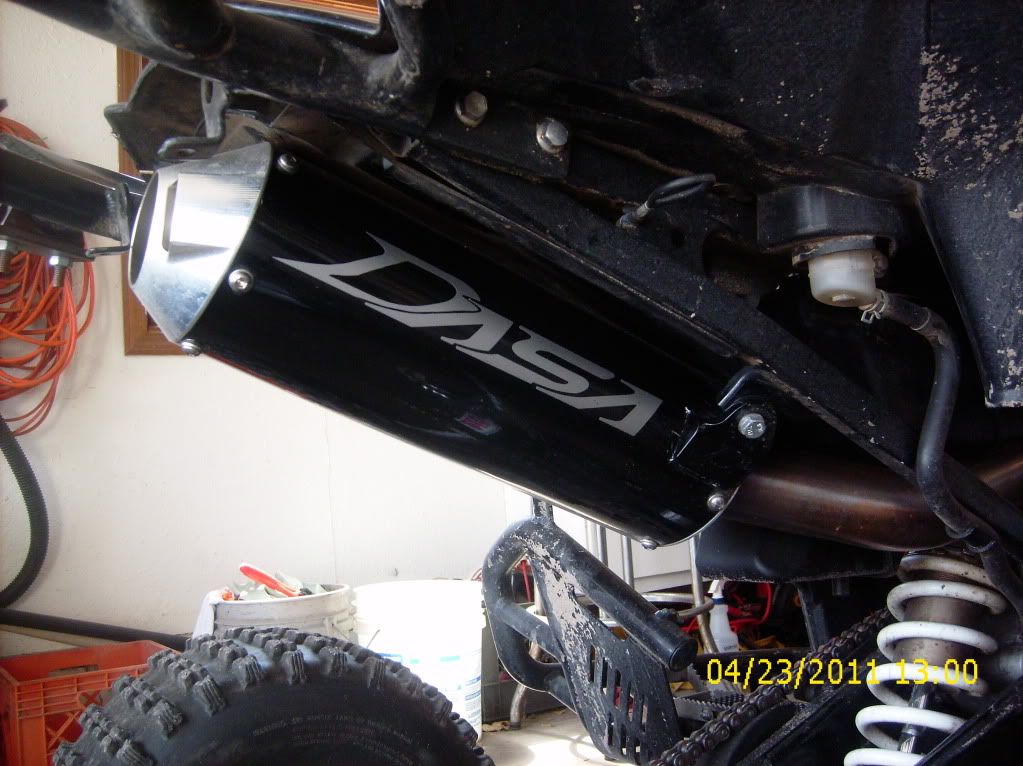 i rode it like that twice and it was time for more
so i tore it down and sent the head off to Williams performance ATV in Florida to get the head ported and polished, +1 xceladine exhaust valves put in and a serdi valve job done.
i huge thanks to chris there at williams for doing a fantastic port job with awesome customer service and a 2 day turn around time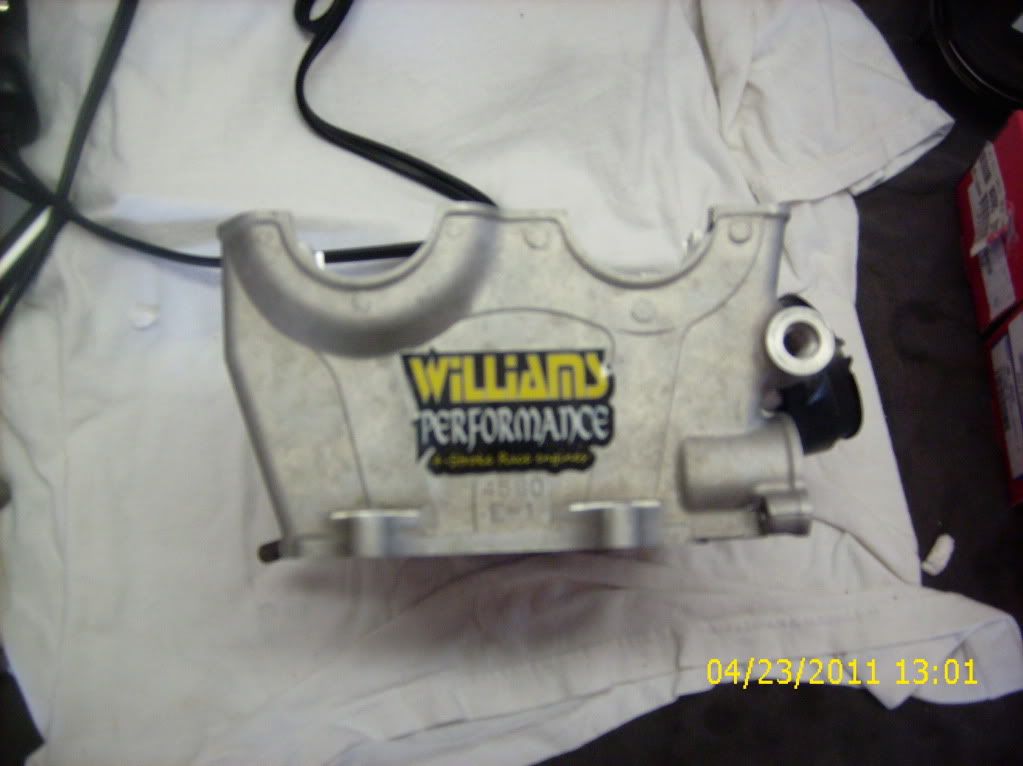 pic of the ported intake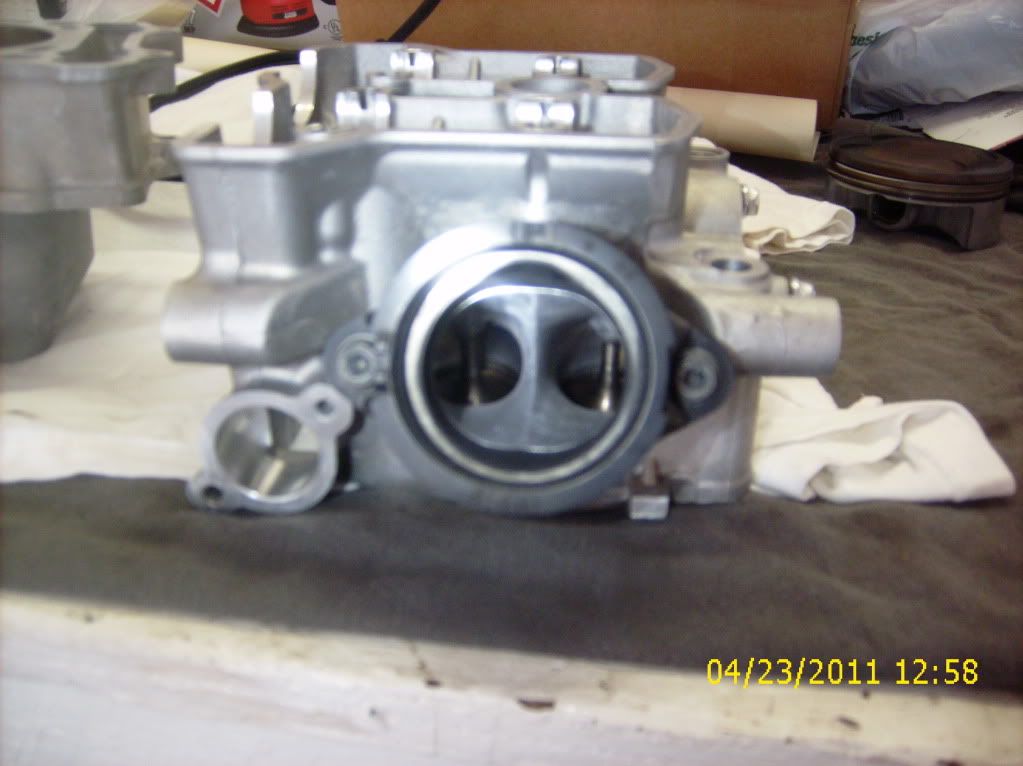 pic of the ported exhaust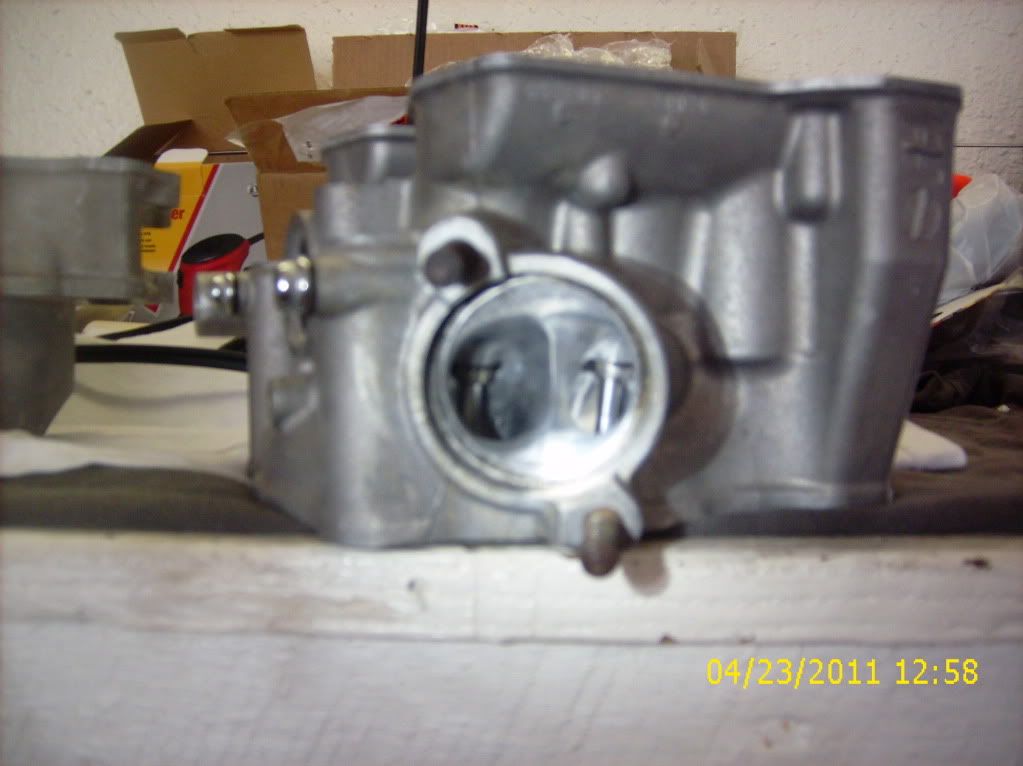 and here is a pic with the new +1 exhaust valves
of coarse with a ported head i couldn't stop there, that stock piston was just there starring me in the face so i had to do something about it. so i pulled it out and got the cylinder re-honed and dropped in a JE 12.8 to 1 piston and rings. its a shame it has to get put in a place it will never be seen cause its so per-tty looking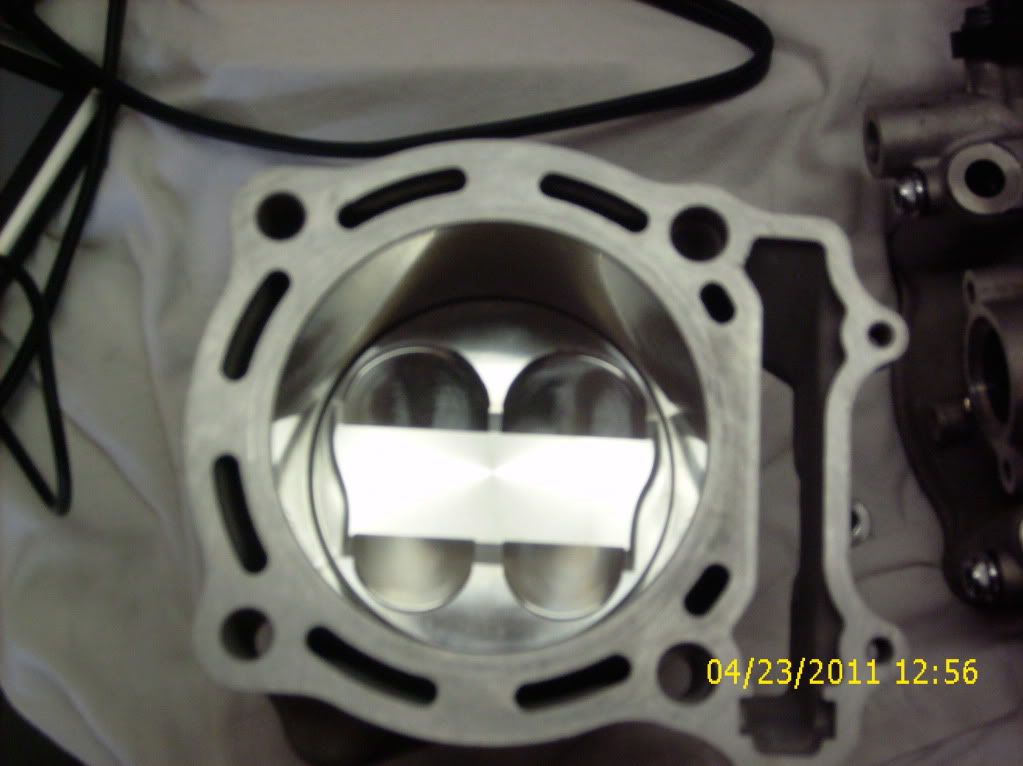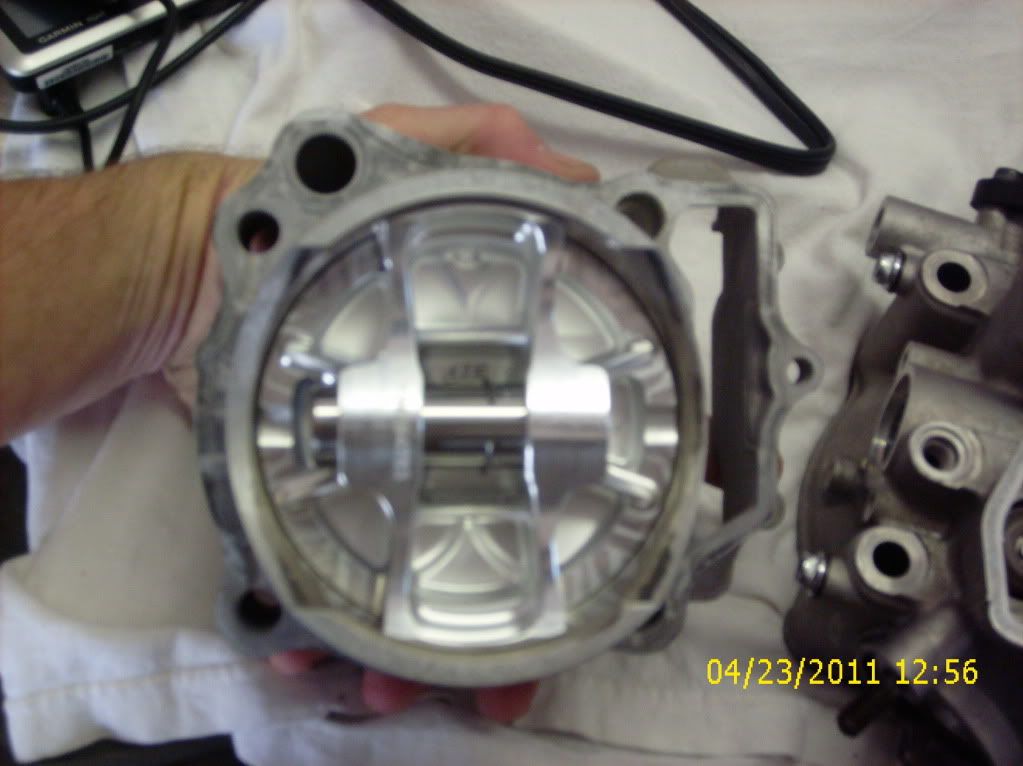 so now that the piston is fresh with more compression and the head is flowing alot better, i needed so bump sticks to put in it. i decided to go with hot cams intake and exhaust cams to cut down on cost a bit over going with a more expensive web grind
so now the motor is all buttoned back up and i needed something other then a cherry bomb to supply fuel now, so i got a power commander PC5 and plugged that in with a close base map provided by Williams performance ATV for me.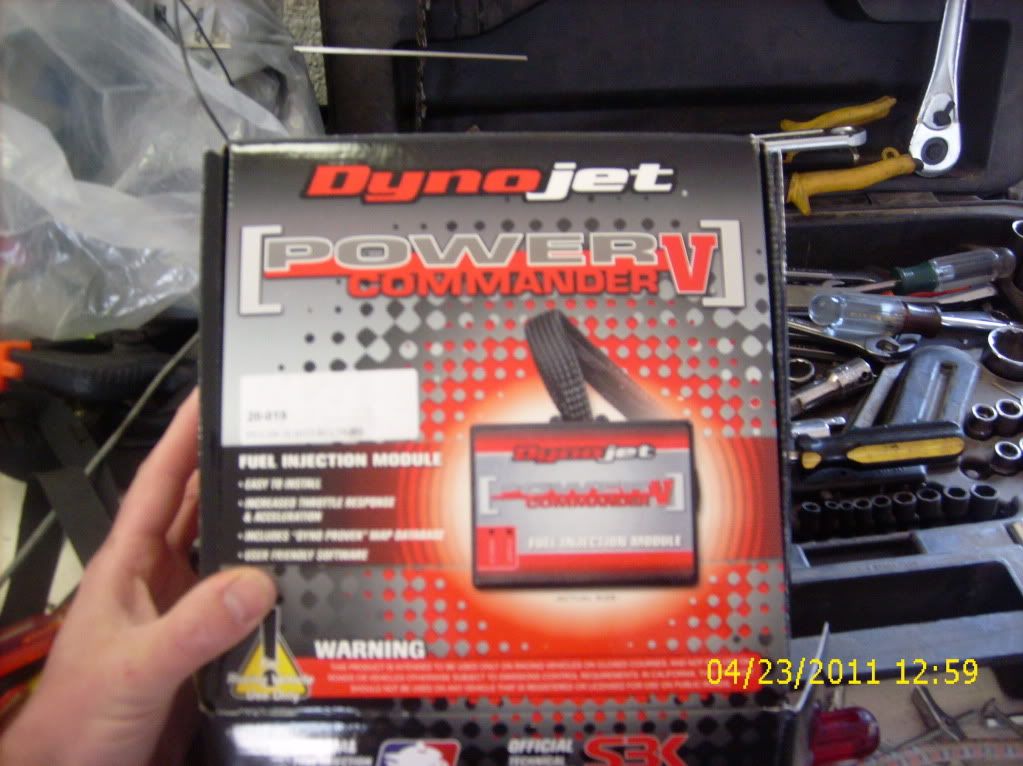 and this is how my machine sits now just waiting to be rode tomorrow so i can break it in motoman style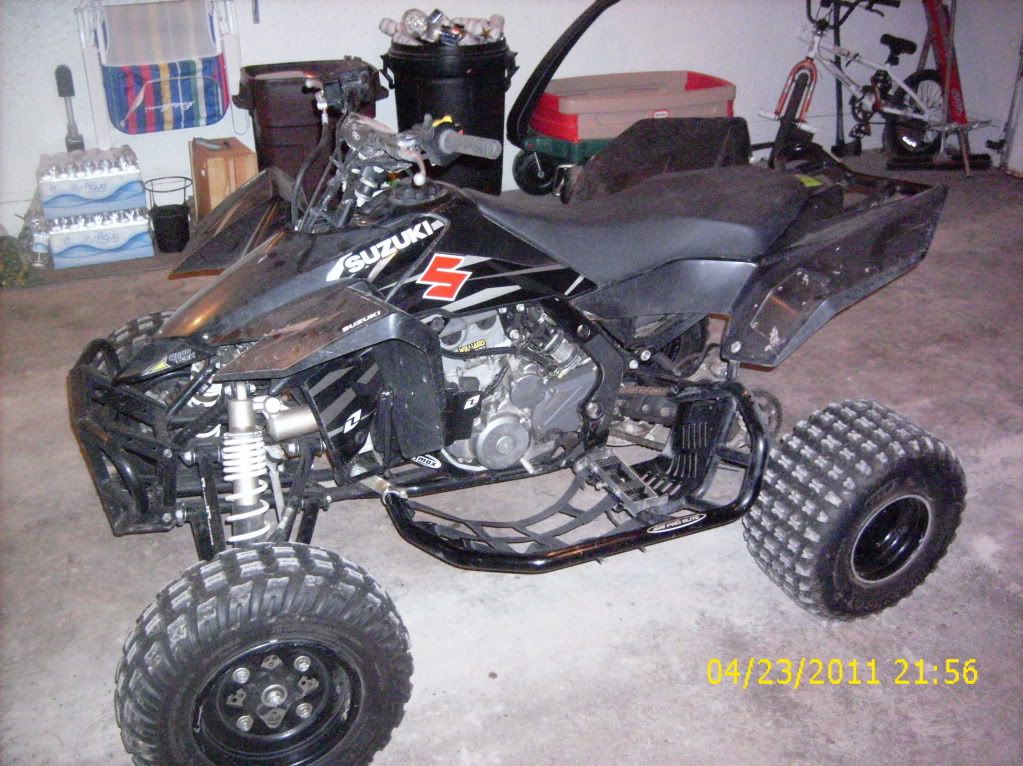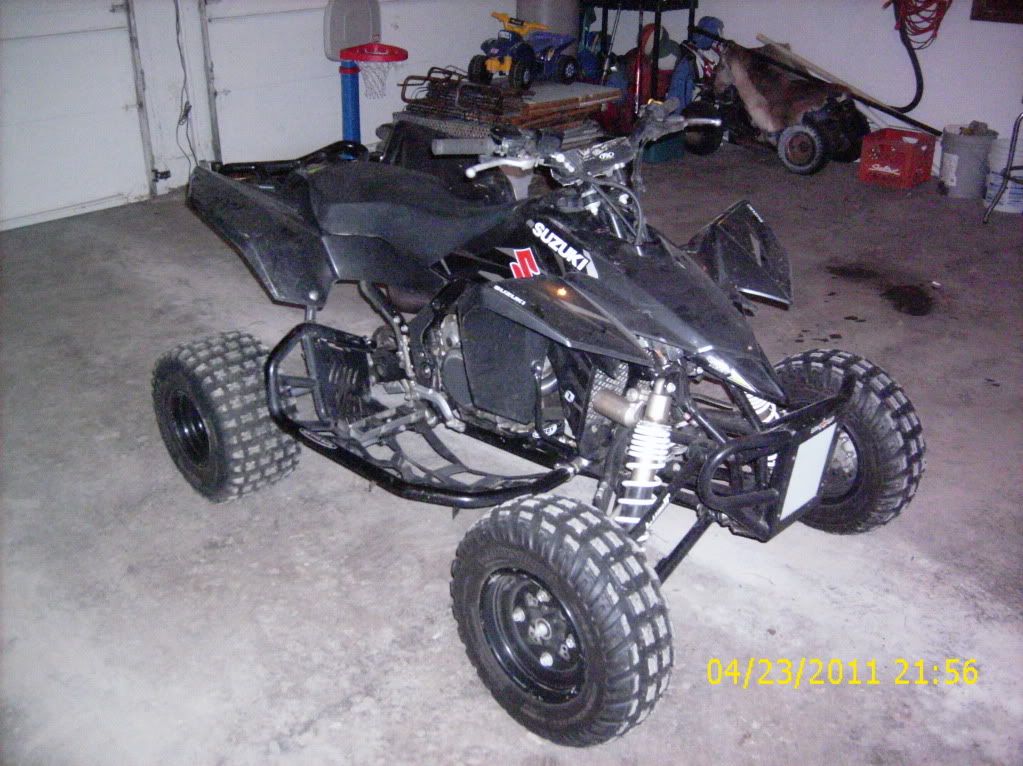 i also have a dyno tune scheduled for this friday so i can get her running just perfect and be able to extract all the possible power from her, i will update you guys with the dyno numbers and print out when I'm done with it.
so what do you guys think?
there will be more to come in the form of suspension at a later date, im thinking of having GT thunder give them the works