Discussion Starter
·
#1
·
OK HERE IS HOW YOU INSTALL THE CHERRY BOMB WITH PICS. HOPE THIS GETS ME SOME DECALS? !! :?
1ST YOU LOCATE THE PLUG WITH HAS A BLACK RUBBER COVER OVER IT . THE PLUG IS RIGHT UNDER THE PLASTIC BESIDE THE RIGHT FRONT SHOCK. THE BLACK RUBBER COVER PULLS OFF .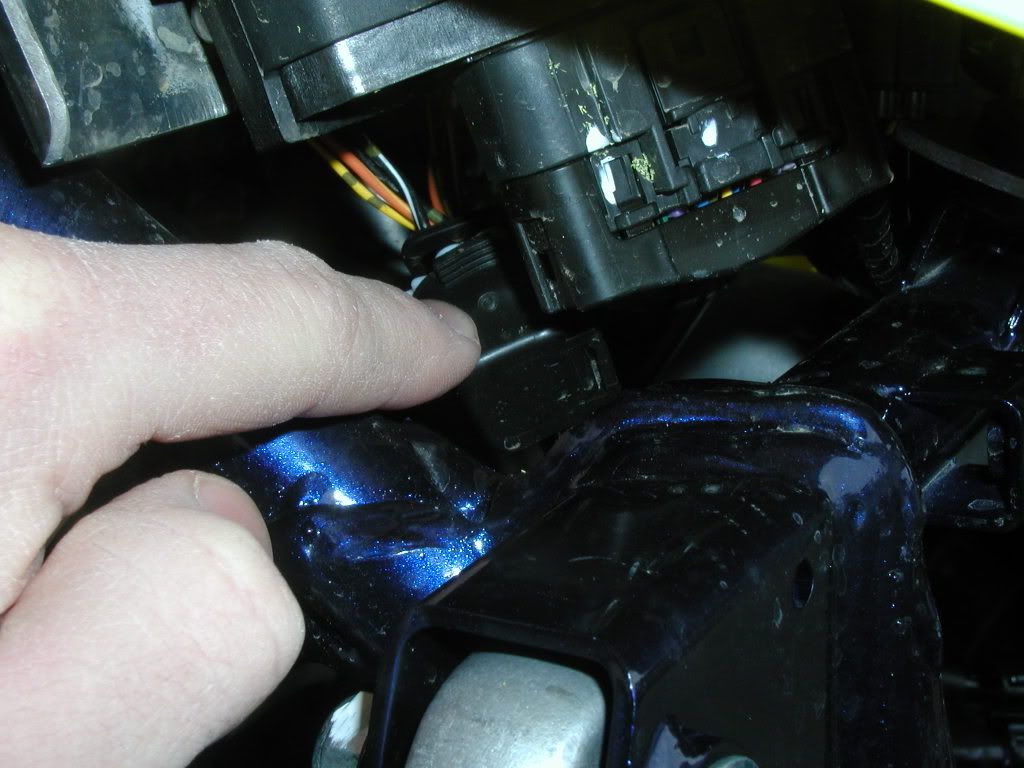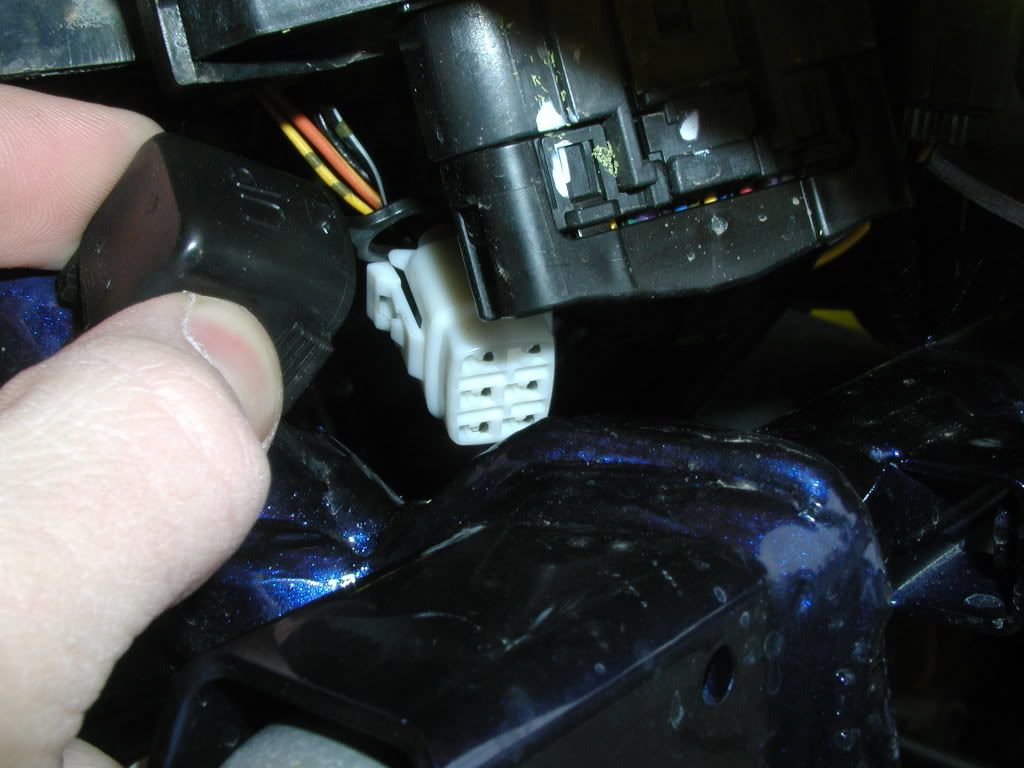 NEXT YOU TAKE YOUR NEW CHERRY BOMB AND PLUG IT IN TO THE PLUG IN.IT JUST SNAPS IN TAKES 2 SECONDS.
THEN YOU TAKE A ZIP TYE AND STRAP THE CHERRY BOMB TO THE FRAME. YOSH SAYS YOU ONLY NEED TO USE ONE ZIP BUT I USED 2 JUST IN CASE.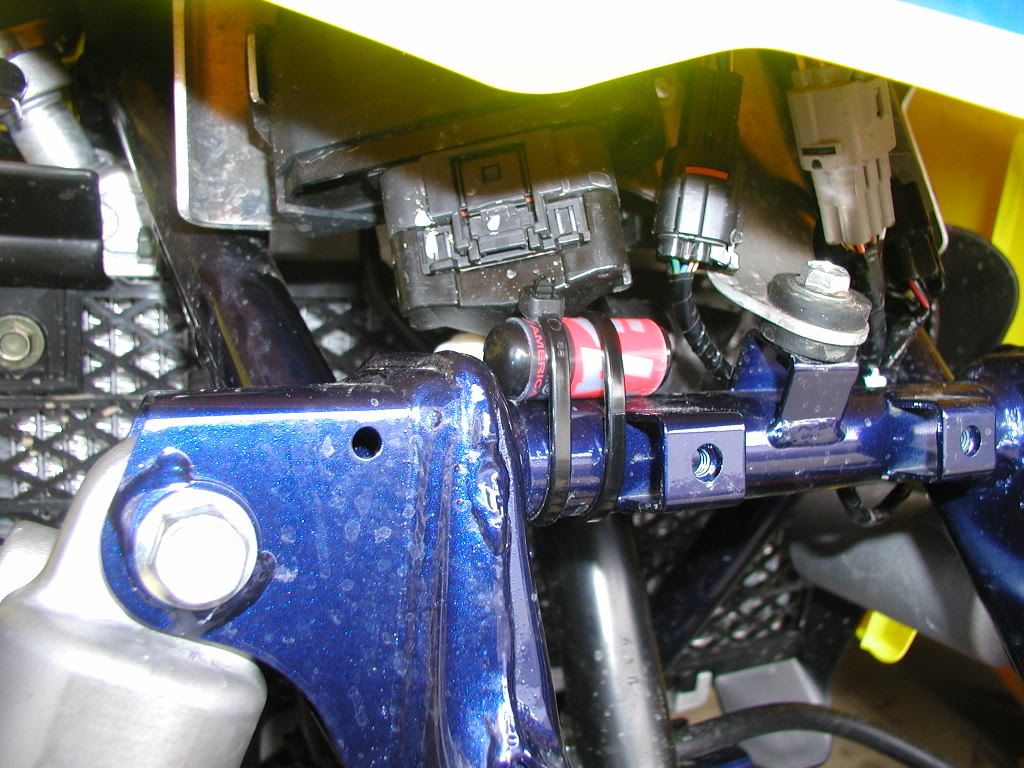 AND THEN THATS IT!! ALL DONE AND ALL YOU HAVE TO DO IS RUN IT AND SEE IF IT RUNS ANY BETTER! HOPEFULLY!! HAHA
I WILL BE RIDING THIS SUNDAY SO I WILL POST AND TELL EVERYONE IF I THINK IT MADE A DIFF.OR NOT.I ALSO RODE LAST SUNDAY AND RACED A KFX400 WITH SIGHT MODS. I BEAT HIM ON THE ROAD BUT ABOUT 8-10 BIKE LENGHTS. THAT WAS WITH BAFFLE OUT AND LID OFF SO NOW I WILL SEE WHAT IT DOES WITH THE CHERRY BOMB. ILL LET EVERYONE KNOW . ANYWAY I HOPE THIS HELPS AND GIVES EVERYONE AN IDEA HOW SIMPLE IT IS TO INSTALL A CHERRY BOMB. TOOK ME A TOTAL OF ABOUT 5 MIN. AND THAT INCLUDED TAKE IT OUT OF THE WRAPER!! HAHA
:idea: