Discussion Starter
·
#1
·
I had to have some friends explain this to me, so I'm going to pass it on to you. I hope it helps.
Tech Video
Tech Article
First. Read the manual, and loosen the bolts on the back part of the swing arm.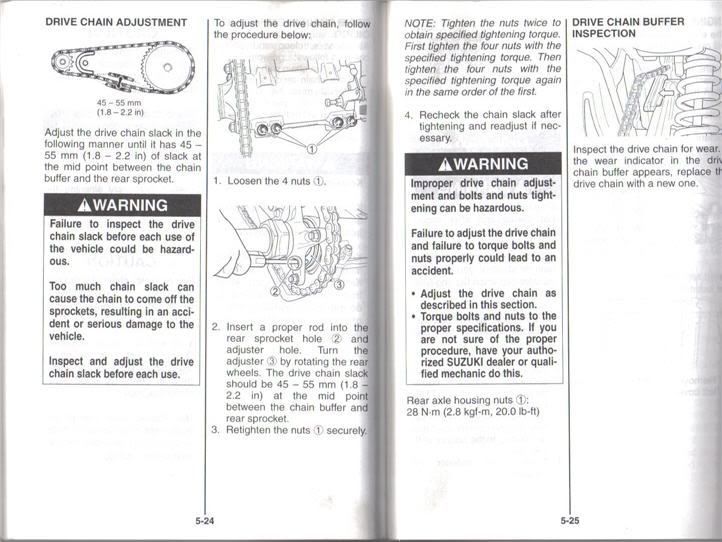 Tool needed is, the LTR 450 hex wrench that's in your tool bag. If you don't have this, grab one like it or a phillips screw driver.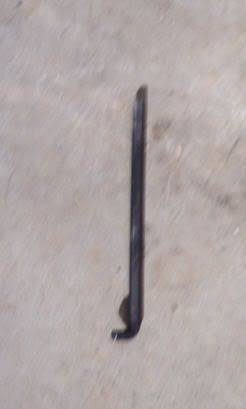 Second. Locate the holes in the carrier. They should be on the bottom of it.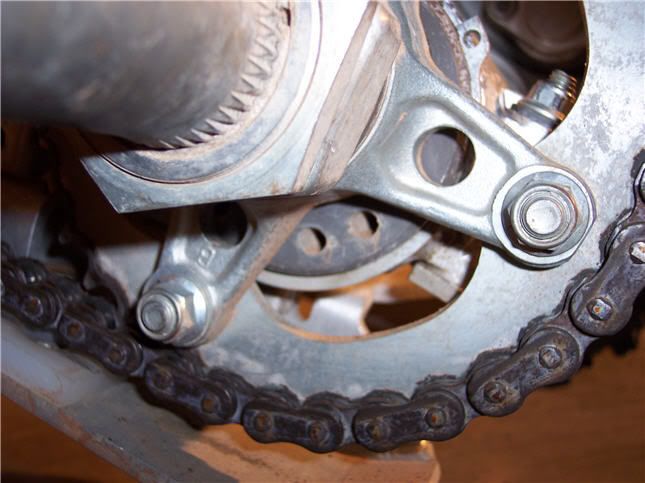 Third, put your tool in your sprocket hole and then the carrier hole.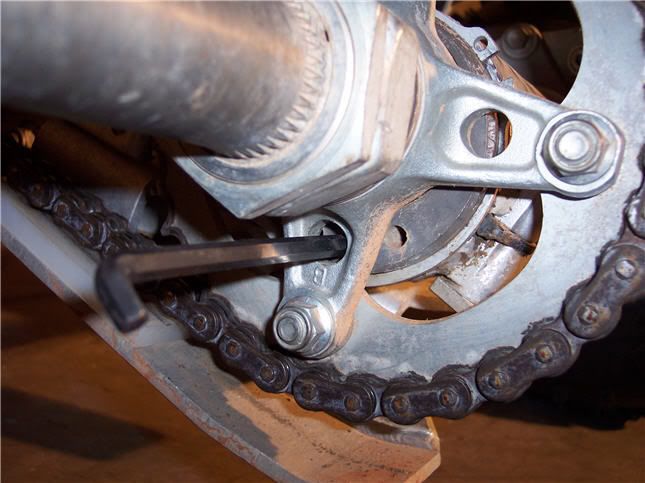 Fourth, depending on if it's loose or tight you will move the atv either forward to loosen and back to make the chain tight.
Try to keep the axle on the top side of the carrier, as it was explained to me, if it goes on the bottom of it you will gain ride height (cheaters way) and you'll put more stress on your sprockets and chain and wear them out faster.
Your chain should have about 1.8inches to 2.2 inches of slack in it once you are complete.
Don't forget to tighten up the bolts on the back of the swing arm to the correct torque setting.