Discussion Starter
·
#1
·
Okay so I finally got to really ride my quad today. I frigging love this thing. For those that don't know I saw it in a magazine the week before I left for Iraq. Once I got to Iraq I did a google search and found this forum. After about reading about everyone's reviews of this thing I called a dealership, from Iraq, got a price OTD and had my parents pull the money out of my account to buy it. I had never even seen one in person. I then ordered a butt load of parts, way to many really, with out ever riding it. I have had this thing for 1 1/2 months and I finally got to enjoy it. It was worth every penny. Here are the pictures.
Before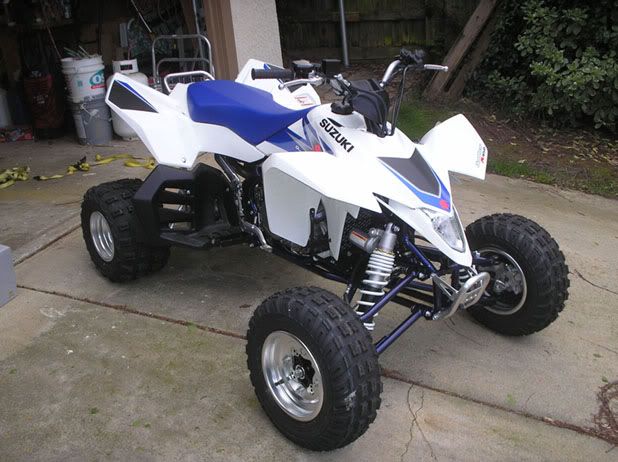 After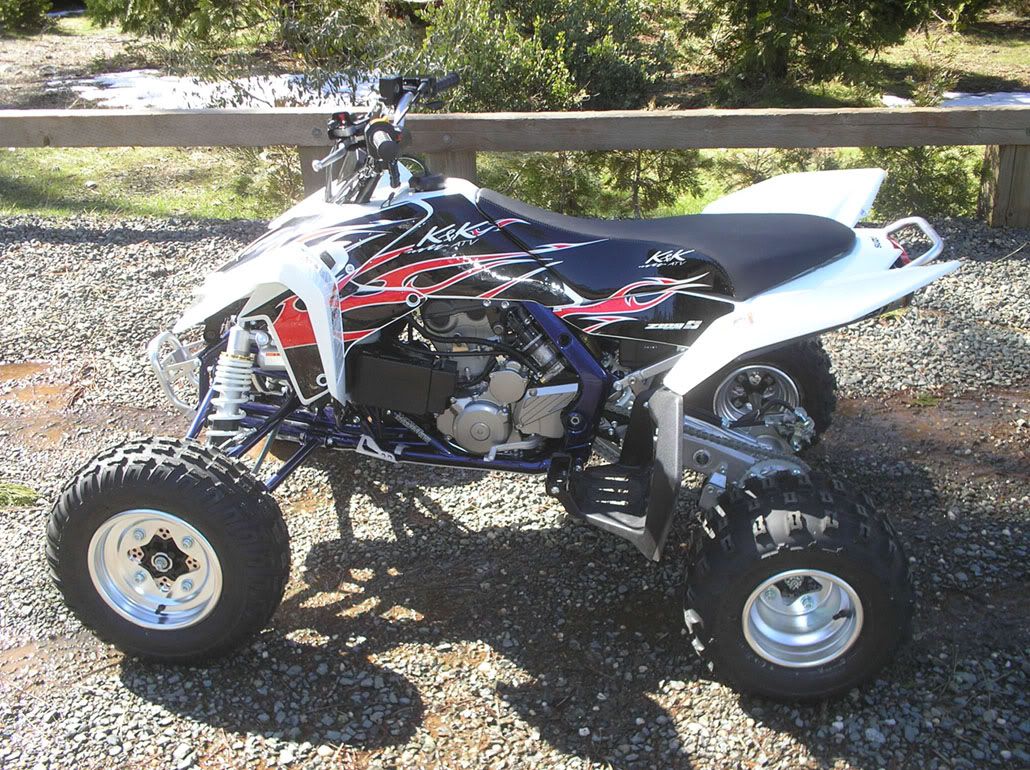 I love the K&K Graphics kit. The seat is
BEAUTIFUL!
More stuff is in the mail but wont arrive until I'm back in Iraq for the last half of my tour.