Discussion Starter
·
#1
·
I made this airbox eliminator plate awhile back. I've been running a cheezy z400 K&N and round tube to get me by. It wasn't really a good setup. So I finally forced myself to get a trinity setup. This thing is NICE! I'm really impressed. I figured I would show some pictures so others can get ideas on how to ditch that airbox.
For the one's that haven't seen my setup before and will ask the questions, no the heat from the pipe does not transfer to the plate and very little heat makes it to the filter. As hard as that is to believe, it is true. The heat rolls of the pipe while riding.
Oh, don't tell me about the scratches either :angry: I was in a hurry getting ready for a race tomorrow and the dremel got away from me a couple of times. I was pretty happy with myself(yeah right) and I am going to fix them, but I just need it to be done for now so I'll have to live with it.
Also it is Zoops sealed so I will have to strip, repolished and rezoops it all again. Don't have that kind of time.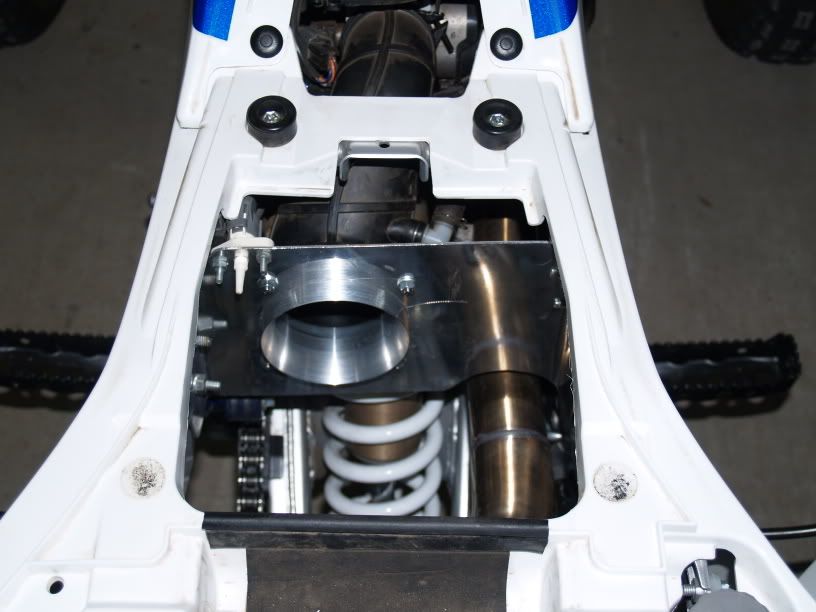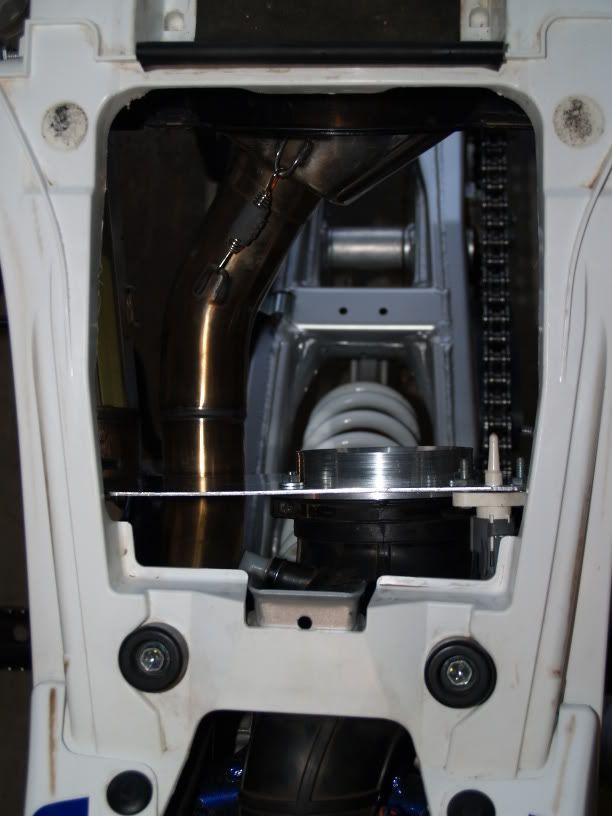 Junkie wanted me to post a pic of my Zoops sealed bike which isn't a very good picture I might add, but it's the best I could muster up tonight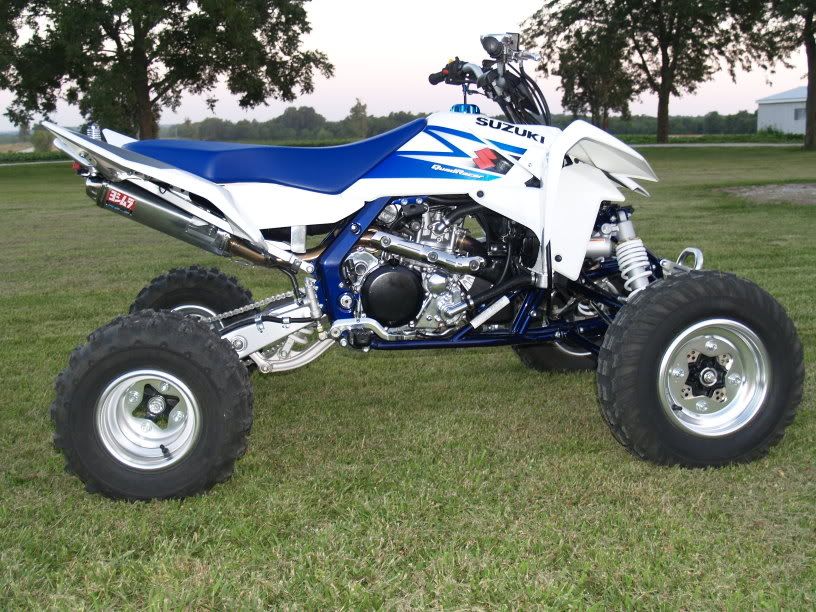 Cheers!