Premium Member
Feedback Score: 0 reviews
Join Date: Mar 2008
Location: Illinois
Posts: 405
Lets see your race trailer set-ups...
---
Looking for some ideas on setting up my trailer. Along with upgrading the quad this winter I would like to make some upgrades on my trailer. I bought a 12' enclosed last spring which I thought was plenty big until I put the quad, gear, extra tires, tools, gas cans, etc.... in there. Do any of you guys have any tricks to laying out an organized trailer? Any ideas on storage of tools and extra parts, tires, gas cans, lighting etc... If you can post pics or links that would be very helpful. Homemade and do-it yourself ideas are a plus.
Thanks in advance
Senior Member
Feedback Score: 0 reviews
Join Date: Apr 2008
Location: Gilbert, WV
Posts: 135
I have seen bolts attached to a grid that was attached to the trailer wall for tools. Put me in mind of peg board in the way it was laid out, but they would put a ny-lok nut on the end of the bolt before travel so the tools would not slip off the bolts.
---
2008 LTR450
Trinity Intake Kit, EHS Pre-filter Lid
Dasa Pipe, PCIII
Pro-Armor Skids, Nerfs, Sprocket Cover, Brake Lever & Shifter
Pro-Designs Case Saver
Carbon Fiber Frame and Fuel Pump Guards
Fuel Anti-Vibe Stem & Fast Flexx Bars
Premium Member
Feedback Score: 0 reviews
Join Date: Mar 2008
Location: Illinois
Posts: 405
Quote:
I would recomend building a cabinet full of drawers. I am a woodworker and I have some in my shop that I built to store all my tools in. I have deep full extention drawers (about 12") that can support about 115lbs of crap in one drawer, thats a pretty good bit.
Drawers are great for storing stuff because you can make them really shallow for wrenches/rachets and stuff like that.
You can go to
Pit Pal Products | Trailer Accessories, Trailer Cabinets, Garage Organization
and they alot of good stuff if you want to spend the money. I would suggest trying to do it yourself though.
Check out these links-
Setting up an Enclosed Trailer (6x12) - Supermoto Junkie
Enclosed Trailer Setups - ThumperTalk
This is my favorite setup, and what I am hoping to do.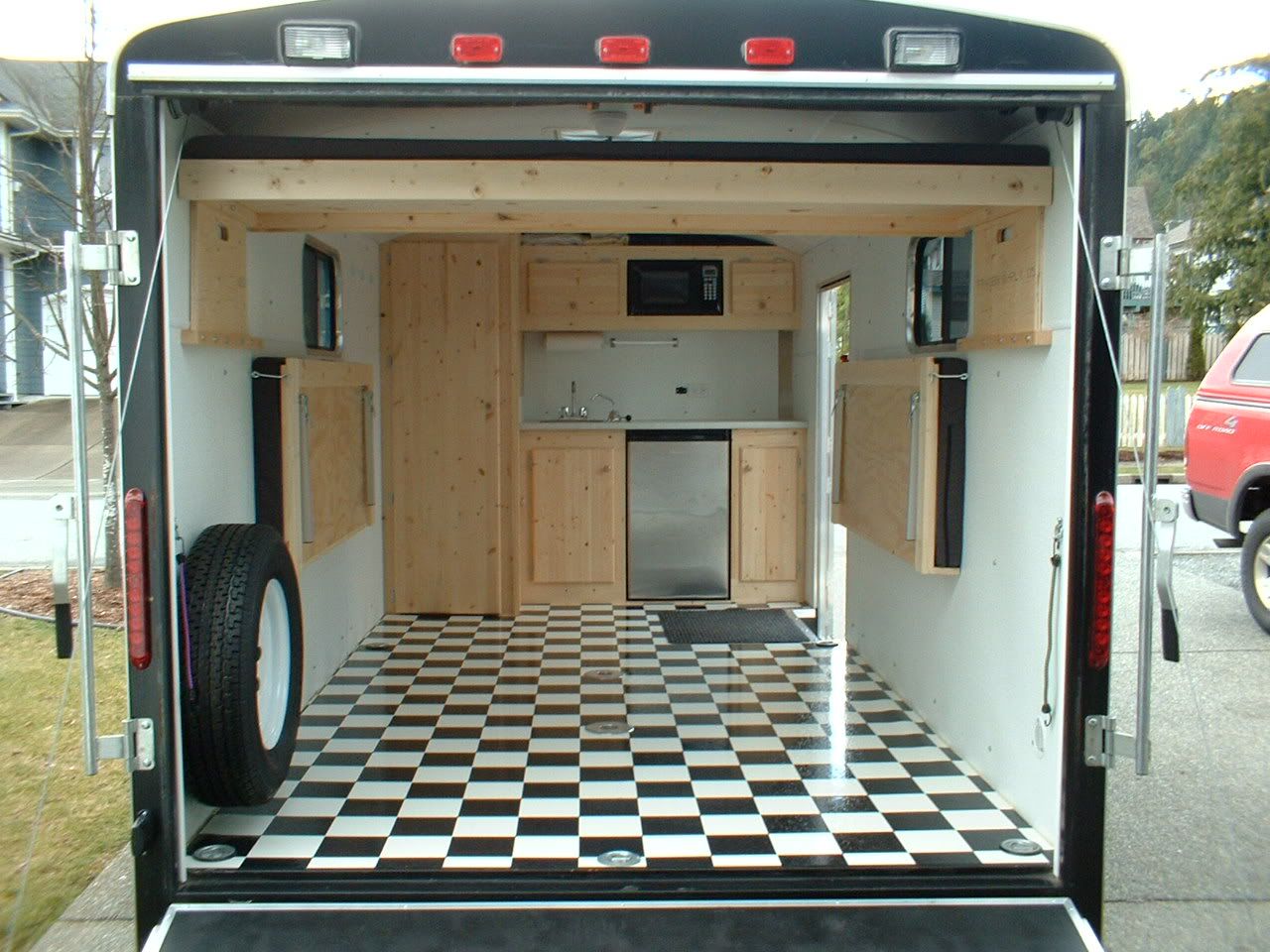 Thanks for the links.... Supermoto Junkie has got some good ideas.....
Lower Navigation
Lets see your race trailer set-ups...
Currently Active Users Viewing This Thread: 4

(0 members and 4 guests)